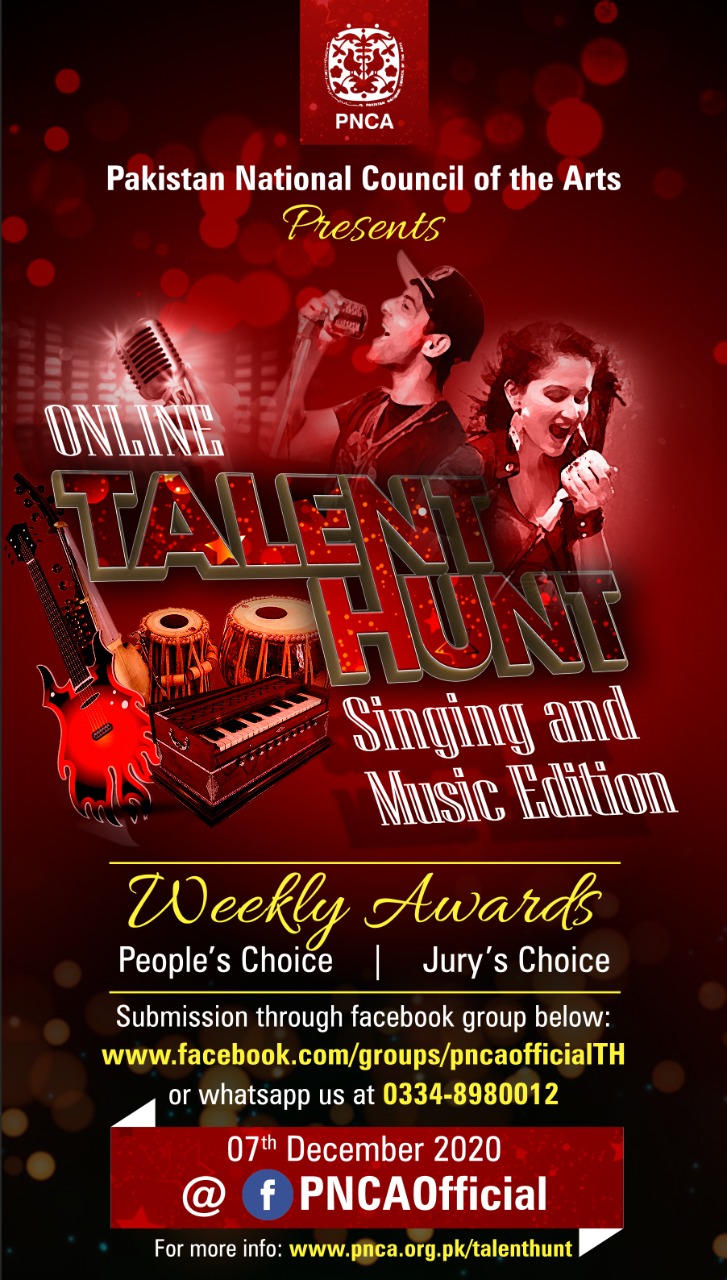 PNCA brings you talent hunt music edition. Whether your good at singing or playing an instrument, this is your chance to show your talent.
Weekly Awards:
1) Jury Award of Rs 5000
2) People choice award (the video that gets most likes) of Rs 5000
Post your video for up to two minutes with the following description:
Name:
Profession:
Location:
Age:
Note: The people choice award can not be won twice by the same person.
You can either directly post the video on our facebook group
https://www.facebook.com/groups/pncaofficialth
OR
whatsapp us your video on 0334-8980012 with the above information