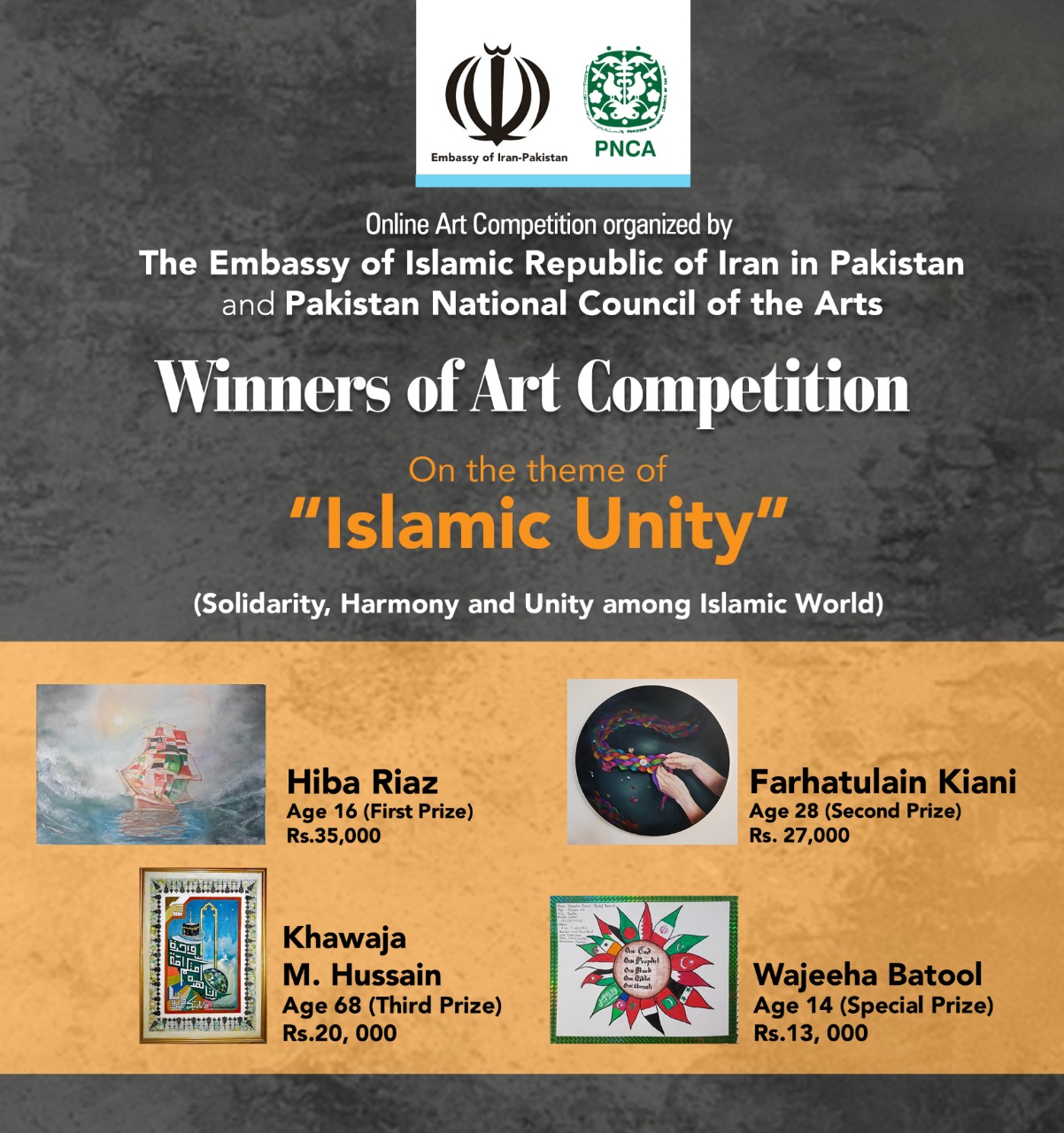 "Unity Exhibition"
ART COMPETITION
Online Art Competition organized by Embassy of Islamic Republic of Iran, Islamabad and Pakistan National Council of the Arts. Congratulations to the winners and all the participants.
Theme: ISLAMIC UNITY
(With the subject of Solidarity, Harmony and Unity among Islamic World)
First Prize: Ms. Hiba Riaz
Second Prize: Ms. Farhatulain Kiani
Third Prize: Khawaja Muhammad Hussain
Special Prize (Under 15): Ms. Wajeeha Batool
We have received more than 574 numbers of painting, photographs, paintings and digital artwork for this competition on the theme of "Islamic Unity". The entries we received and evaluated were very good. Many of them were excellent representations of the whole idea. The panel of jurors evaluated several arts-based factors.
The winners will receive a cash award and participation certificates given to the 50 selected participants.
For latest update kindly check: Iranian Ambassador Facebook official page (https://www.facebook.com/SeyedMAHosseini)