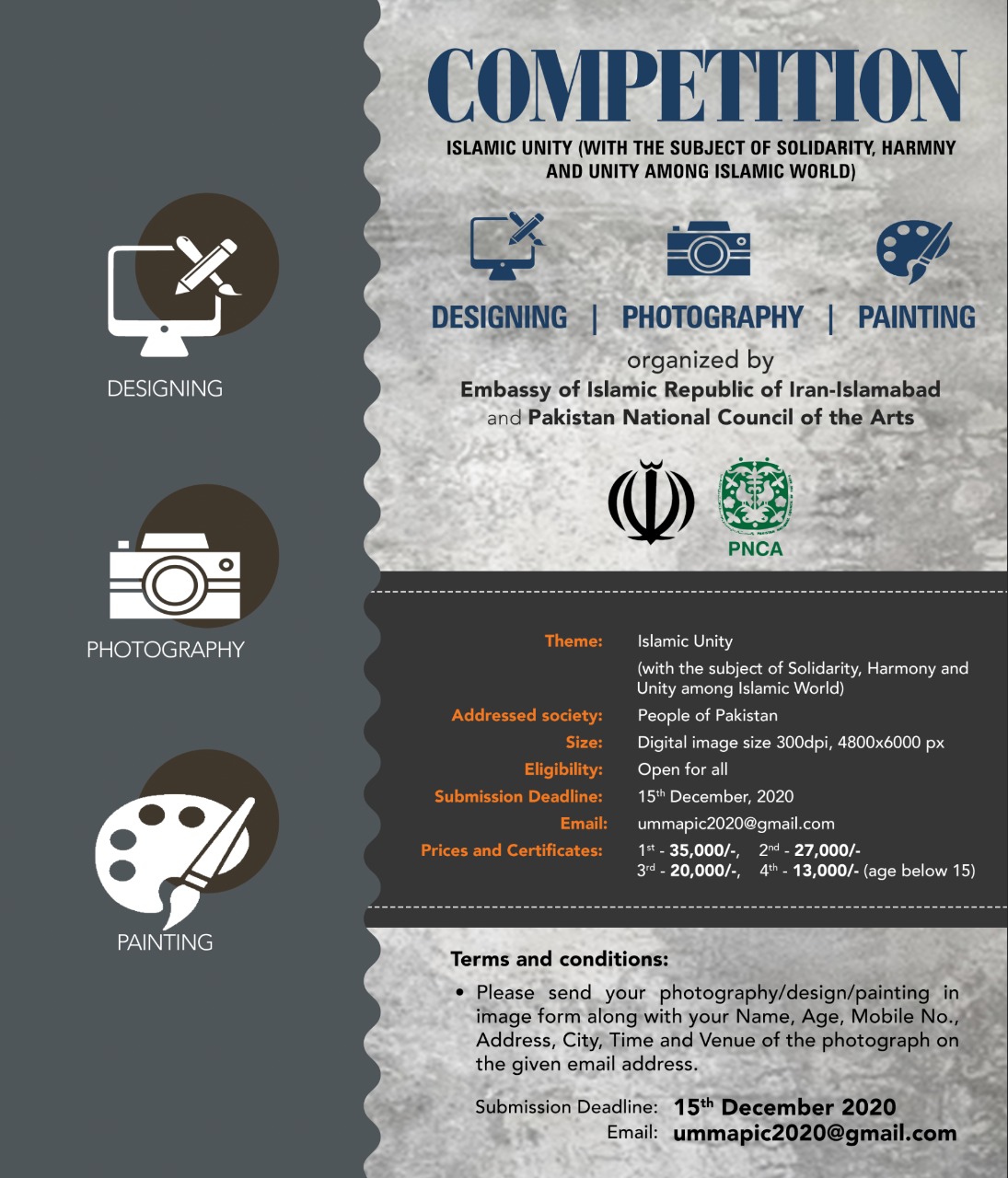 "Unity Exhibition"
ART COMPETITION
Organized by Embassy of Islamic Republic of Iran, Pakistan and Pakistan National Council of the Arts.
Theme: Islamic Unity
(Solidarity, Harmony and Unity among Islamic World)
Addressed society: People of Pakistan
Size: Digital image size 300dpi, 4800x 6000 px
Eligibility: Open for all
Submission Deadline: 15th December, 2020
Email: ummapic2020@gmail.com
Prizes and Certificates 
1st : 35,000 Rs, 2nd : 27,000 Rs
 3rd : 20,000 Rs, 4th : 13,000 Rs (age below 15)
Terms and conditions: 
Each participant should send one entry only.
Photographs should be taken during early 2020.
Please send your photograph/design/painting in image form along with (Name, Age, Mobile no. Address, city) along with time and venue of the photograph on the given email address
For latest update kindly check: Iranian Ambassador Facebook official page (https://www.facebook.com/SeyedMAHosseini) and PNCA website (www.pnca.org.pk)